Dalhousie University is the venue for the 6th Conjugate Margins Conference. It is one of Canada's oldest universities with 2018 marking its 200th anniversary.
Dalhousie is the largest educational institute in Eastern Canada with approximately 19,000 students and degree programs in 12 undergraduate, graduate, and professional faculties. It is highly regarded for its research and related facilities, especially with respect to medicine, law, engineering, and ocean sciences.
The university is located in an area of the city surrounded by parks, residential properties, and hospital facilities, and about a pleasant, 30-minute walk or short taxi drive from Halifax's downtown area.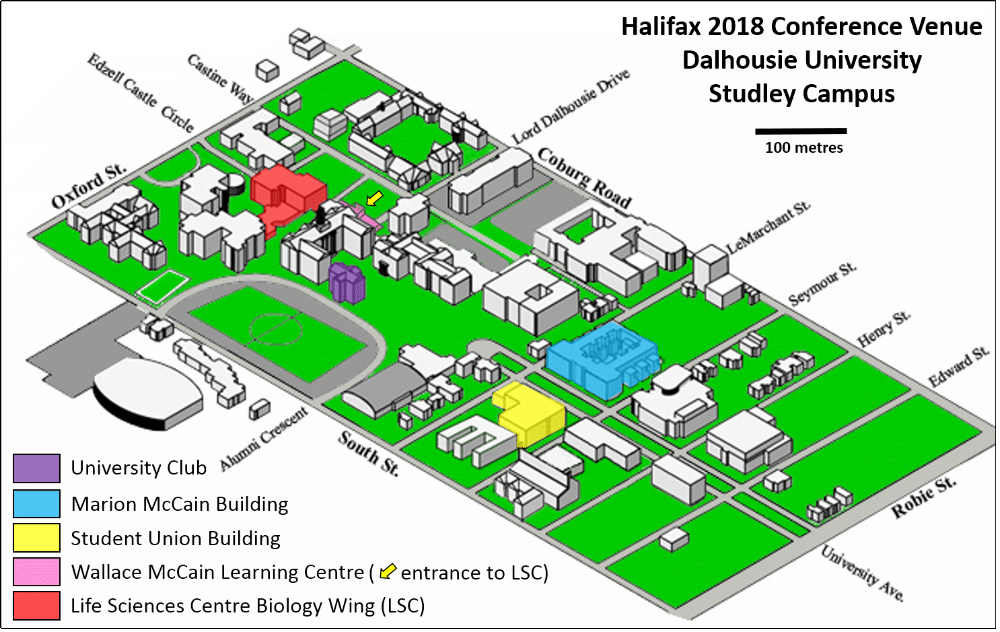 Marion McCain Arts & Social Sciences Building
The Marion McCain Arts & Social Sciences Building is the location of the conference's registration site in the foyer, with oral presentation sessions taking place Scotiabank Auditorium and Ondaatje Theatre, both on the main floor.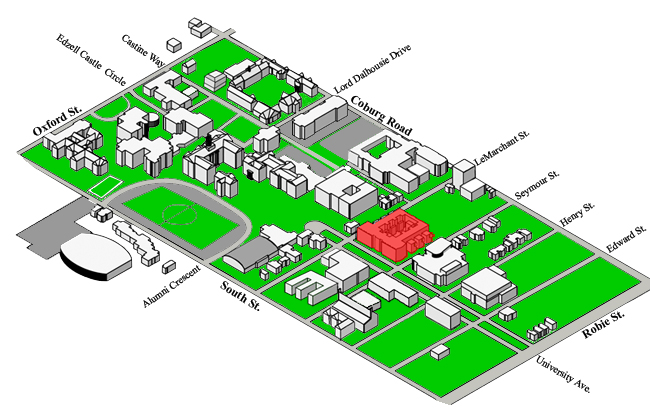 Dalhousie University Student Union Building (SUB)
Directly across the street from the McCain Building is Dalhousie University's Student Union Building (SUB). The conference icebreaker reception, poster session corporate displays, G&G Data Rooms, and all lunches and refreshment breaks will be held on the SUB's second floor. Field trips will depart and return from this building.
Life Sciences Centre (LSC)
The Life Sciences Centre (LSC) is located behind (west) of the University's Henry H. Hick's building (image at the top of this page). Access to this complex's Biology and Earth Sciences Wing (photo) is via the Wallace McCain Learning Centre (see map). Short Course 1 will be held in the building's Milligan Room located on the 8th floor.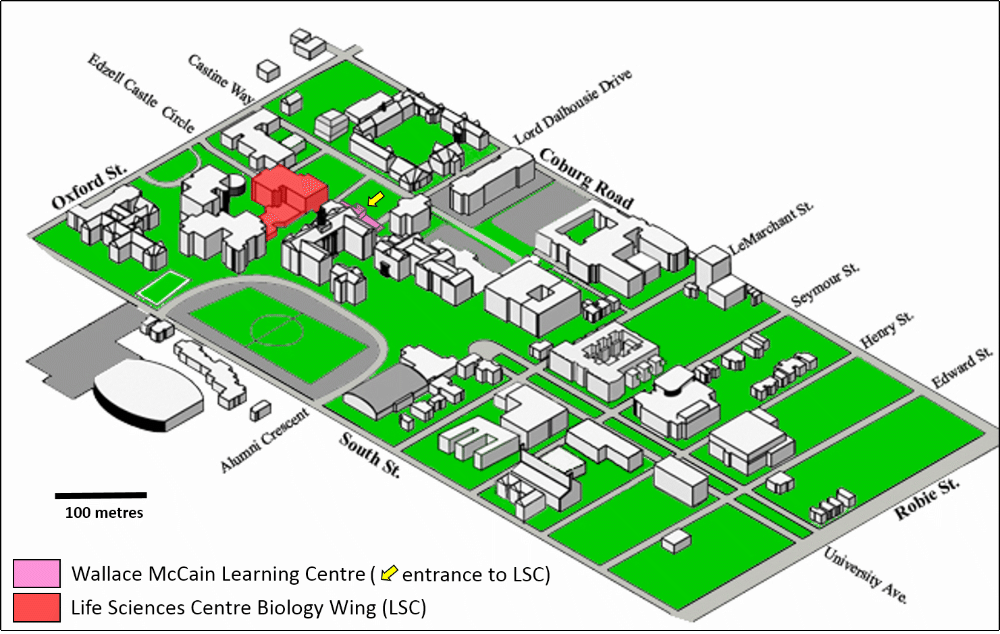 Travel to Halifax

We are pleased to have Merit Travel as our official travel agent. A well-respected Canadian company, Merit Travel can offer outstanding service and travel experiences to all conference delegates and their companions and families travelling to Halifax and destinations throughout Canada.